As you prepare to occupy your newly-built home, you will need to arrange a waste service for the property. An Occupation Certificate must be lodged with Central Coast Council before bins will be issued. Bins cannot be delivered to a vacant house or block of land.
For most residents their new waste service will consist of:
One 240 litre yellow lid recycling bin collected fortnightly
One 240 litre green lid garden vegetation bin collected fortnightly
One 140 litre red lid bin for general waste collected weekly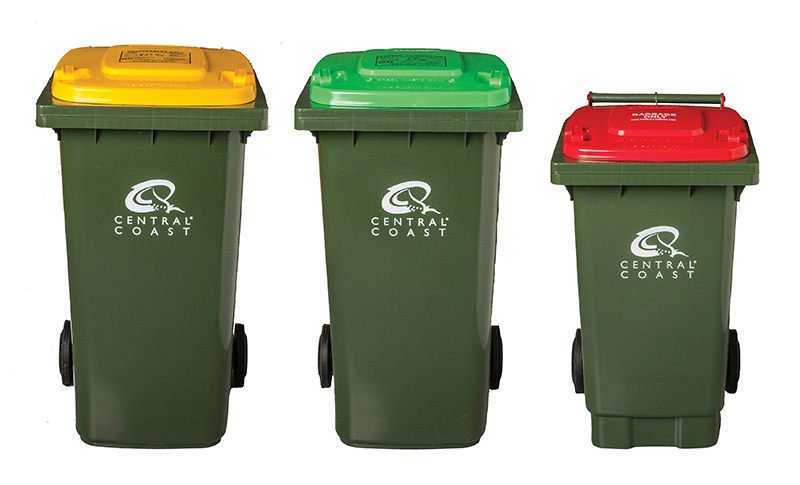 There are variations of these bins to suit the wide diversity of residential areas within the Central Coast region. For example, properties located west of the Sydney to M1 Pacific Motorway do not have a garden vegetation bin service. Residents can acquire additional recycling, garden vegetation or general waste bins for a small annual fee.
Only property owners can request a new waste service. If you rent the premises, you will need to contact the managing agent or the owner to discuss this new service.
To organise a new waste service, the owner or managing agent of the property needs to fill out the appropriate Waste Services Request Form below.
---
Waste Services Request Forms
Residential Properties
   New & Additional RESIDENTIAL Waste Services Request Form 2018/19 Document
Commercial Properties
   New & Additional COMMERCIAL Waste Services Request Form 2018/19 Document